BRINGING YOU THE BEST
HOLDS FROM AROUND
THE WORLD
We're proud to be the exclusive representative for a number of climbing hold brands from all around the world.
You send us your order, and we arrange everything with the supplier – right down to shipping the holds to your door. Not sure where to start with your order or opening a brand new gym? We offer commercial route setting services which can include holds ordering and route mapping. We pride ourselves on bringing the biggest and best climbing holds to Australia and New Zealand.
OUR BRANDS
Check out all these awesome brands we represent! If you're looking for holds from
any of these brands in Australia or New Zealand let us know, we'll hook you up!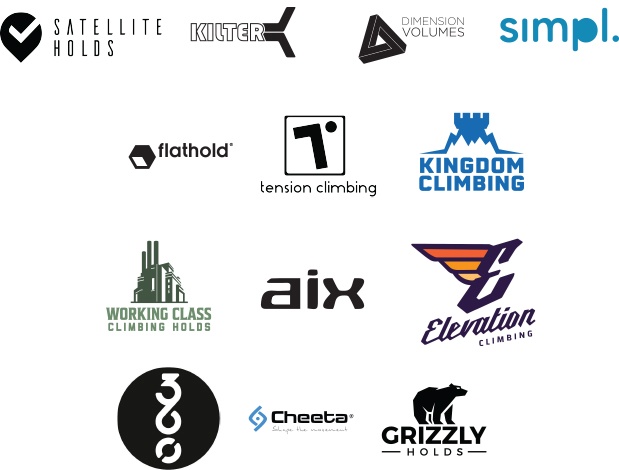 Hundreds of world-class climbing holds at your fingertips
We now stock around 10 different hold brands at our Headquarters in Brisbane, Australia. This means that you can pick from what we have on hand, and there's no more long wait to get those tasty shapes! Because of this stock does tend to disappear quickly, so get in touch if you're looking for some shiny new holds!