360 HOLDS
Distinctive, Clean Holds From Slovenia
360 Holds and Volumes
Four friends from Slovenia form the main team at the centre of 360 Holds, who are producing their own unique spin on climbing holds today. Through their development of materials and experience in all types of climbing, 360 continues to release holds that are fresh and unique. Their motto of "Everyday something new, everyday something 360" keeps them focused on their drive for continued improvement and inspiring route setters and climbers across the globe.
360 holds manufacture in polyurethane, Glass Reinforced Plastic (GRP / Fibreglass) and wooden volumes. What makes 360 stand out is the size and simplicity of their holds. Generally, 360 Holds are quite large, some as big as the climbers themselves, and make quite the statement when placed on a wall. Many of their climbing hold designs are quite simple. So instead of route setters having several options for how to orient a hold, with 360 Holds most of the time there is one way to make the hold work for climbers.
In October 2020 two experienced climbers with the help of Red Bull and 360 Holds climbed the 360 Ascent, which was a 360-metre disused industrial chimney in Slovenia, the largest in Europe. The climb consisted of 13 pitches with each pitch having a set colour and each one having its own challenges. A pitch is roughly one rope length, so in each pitch the leader reaches the top of the pitch and the second climbs up and then become the leader on the next pitch. 360 Holds supplied all 824 holds for the climb. This set a record as the longest artificial climbing route in the world. Official Site Here.
360 climbing holds and volumes are sold exclusively in Australia and New Zealand by ICP.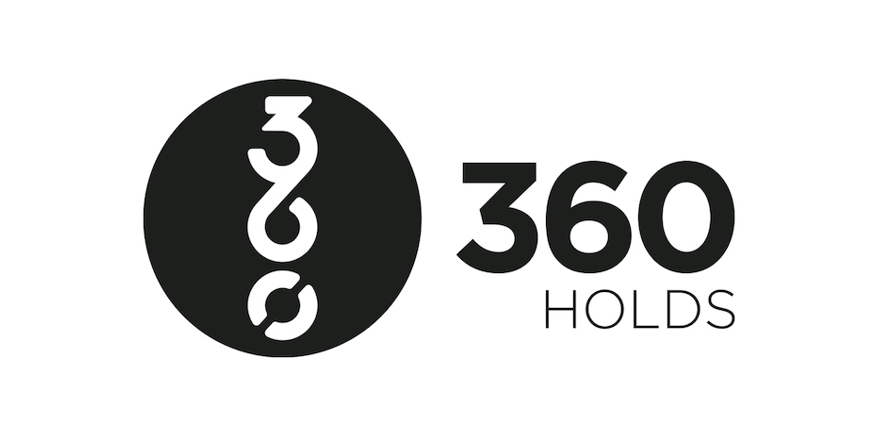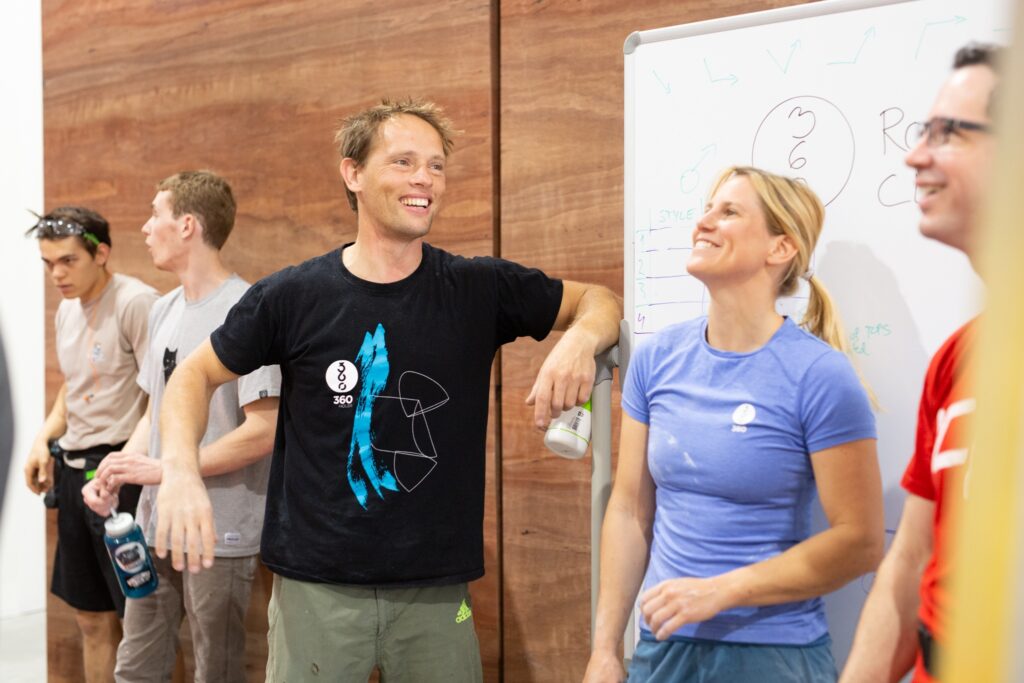 360's Simon and Katja at ICP Headquarters in Brisbane for our first Route Setting Masterclass