FLATHOLD
Swiss Designed Climbing Holds
Flathold Volumes And Holds
Founded in Switzerland when two climbing fanatics got together, world-famous route setter Manuel Hassler and art student Mathieu Acherman formed one of the biggest brands in climbing holds today – Flathold. They joined forces to create a different type of climbing hold; holds that flow together naturally and that they knew climbers would love. Manuel was taking his own holds to competitions, so he knew he needed something lighter and stronger, along with a goal to make holds more 'flat'. The brand name stemmed from this idea. Route setting is a massive influence on their designs. They like to target specific climber movements and a more natural line, and this in turn produces holds that are innovative and inspirational.
How does Manuel see where Flathold fits in the evolution of the climbing world?
"To push route setting" – Manuel Hassler
Just like many top Swiss products, these climbing holds are refined and professional. Flathold is an official sports equipment provider at IFSC World Cup events each year.
Holds made by Flathold are created from an advanced polyurethane resin (Dannomond) and offer better impact resistance and have less chance of cracking when screwing to the wall. Great for indoor and outdoor climbing walls, PU holds will have a long lifespan. One of their more memorable products recently has been the dual-tex series of Damage Control holds.
Flathold volumes are produced by mixing a polyester resin with fibreglass, coated with quality quartz sand which offers fantastic friction and a grippy texture. Volumes made this way are thin and exceptionally light weight allowing for much larger holds, a safer installation and are safer for climbers.
Flathold climbing holds and volumes are sold exclusively in Australia and New Zealand by ICP.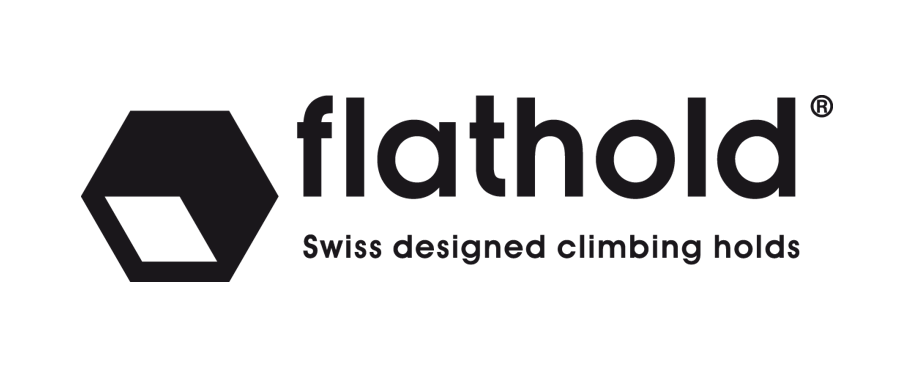 Flathold Founder Manuel Hassler