Jug Characteristics
Difficulty: Easy
Users: Beginners – Pros
Grip Area: Whole hands
Size: Small – Large
Price Per Jug: $15 – $1500+
Climbing jugs are great for all kinds of climbers, as the majority are large with a rounded edge, allowing the hands to wrap around the back of the hold for a comfortable and strong grip. Climbers will feel safe and secure as the pressure is spread across the hands, allowing various moves from simple ladder patterns through to roof climbs and dynamic moves across several grades.
Pictured: Jugs from Kilter's Noah range.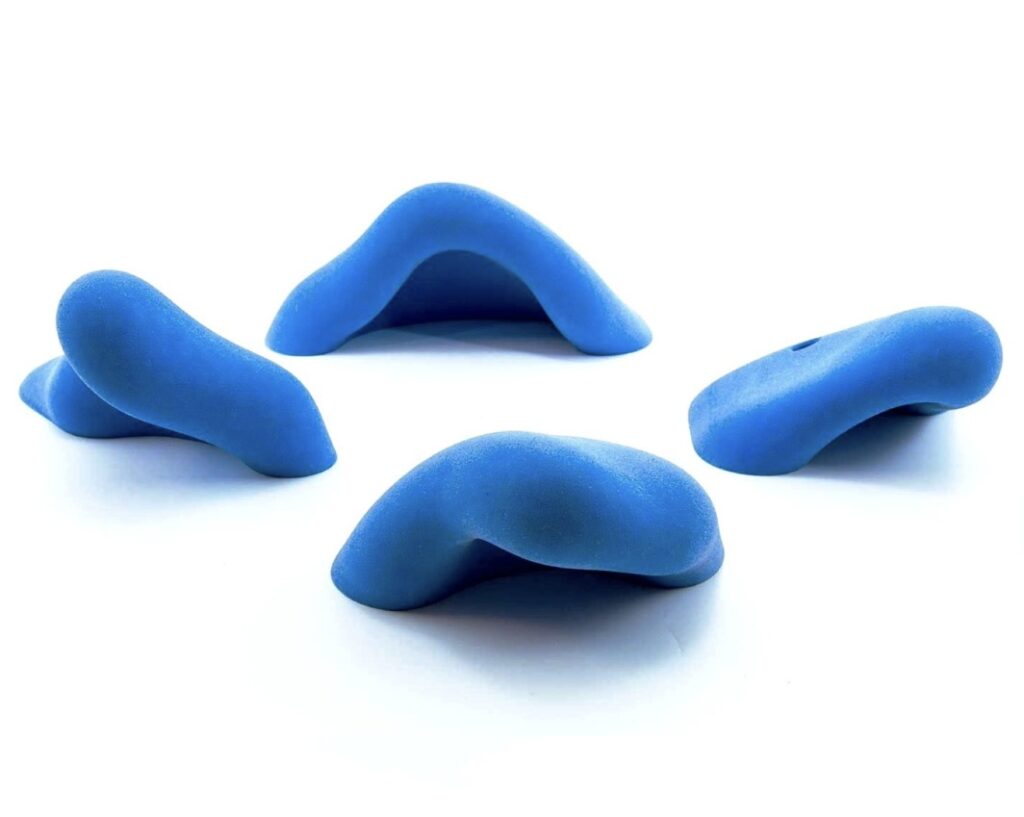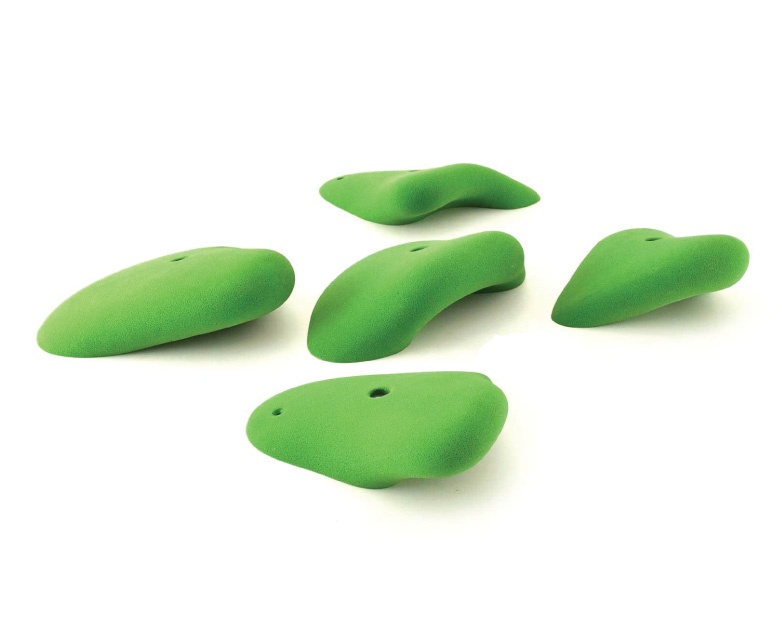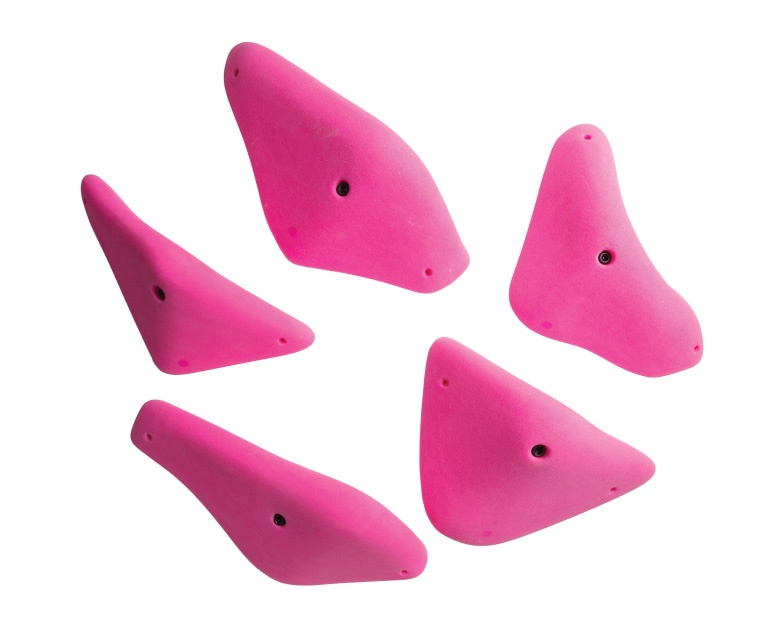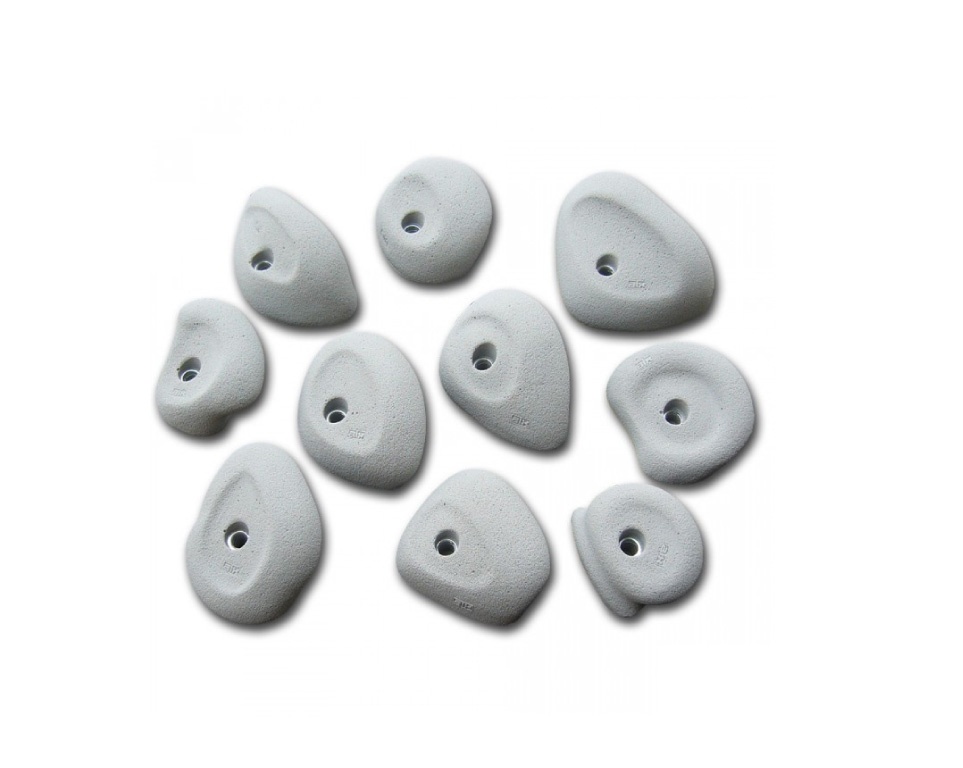 Get the right holds: All our brands supply various jug sets in a range of sizes – here's a few suggestions to help you on your way.
We sell brands that align with our setting values and can guarantee their quality. Here, you have access to a wide selection of climbing jugs including many IFSC official holds producers.
Why is it called a Jug?
In the past, jugs were quite large and got their name from being visually similar to the handle of a jug. Today the term climbing jug relates to an incut shape that enables you to wrap your whole hand around. Climbing jugs come in an array of depths, the deeper the climbing hold the more wall angles it can be used on while remaining positive.
Pictured: Flathold Creature of Comfort DT