CLIMBING WALL SOLUTIONS
everything indoor climbing
Australia's Most Experienced Climbing Wall Builder
For well over a decade, ICP has been designing and building bespoke climbing walls for gyms, schools, community centres, and climbing venues across Australasia. With ICP, you can choose from various bouldering and rope wall solutions, the world's best wall panels and competition-level holds while we design, manufacture and build all facets of your rock climbing wall. All you have to do is get your climbing shoes ready!
Custom Built Climbing Walls by ICP
Why ICP Walls Stand Out From the Rest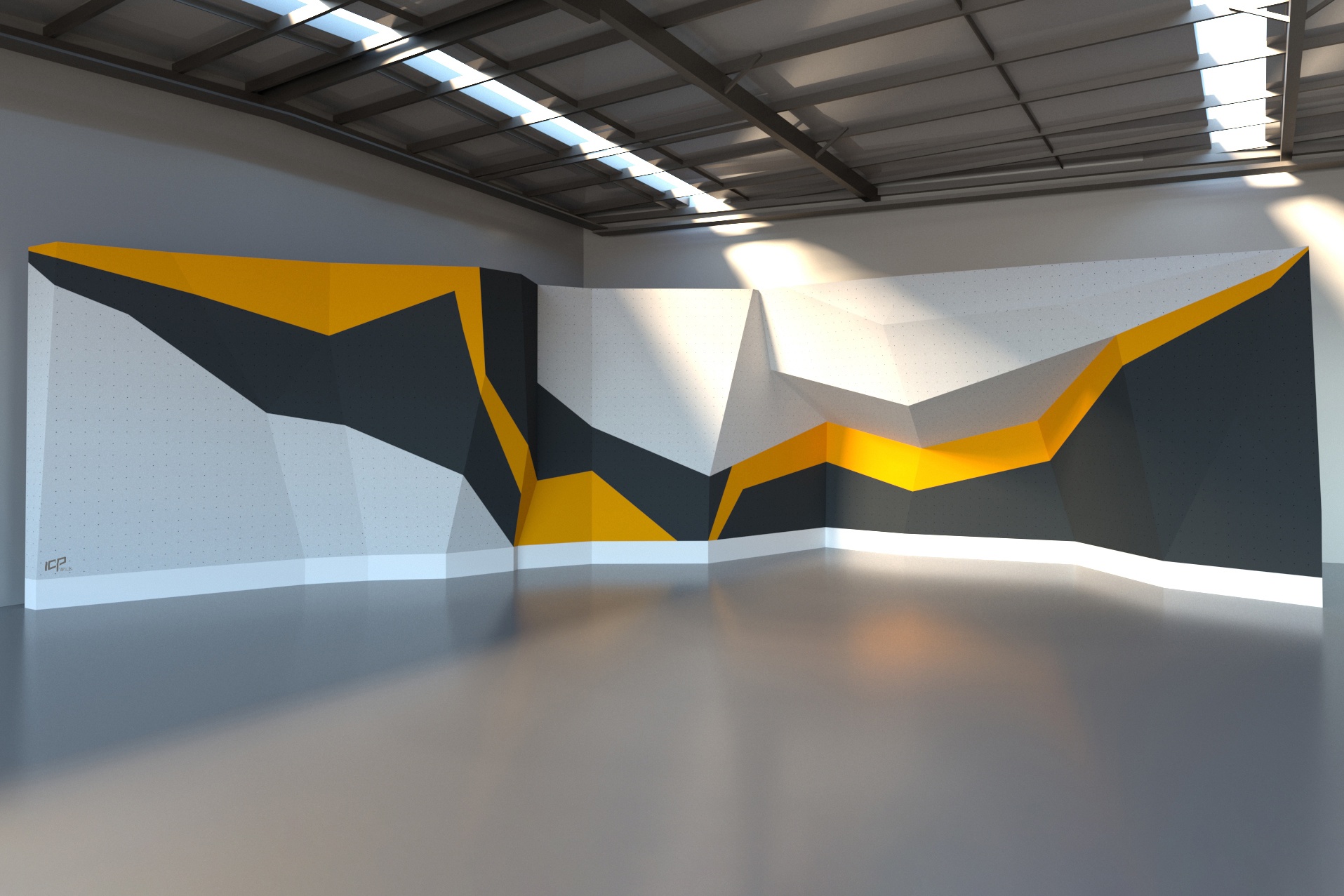 There are countless decisions that go into creating the perfect design for your climbing wall. Our Design team will guide you through the process until you're happy with the design, and you'll even receive a 3D rendered video walkthrough. Check out our awesome wall designs.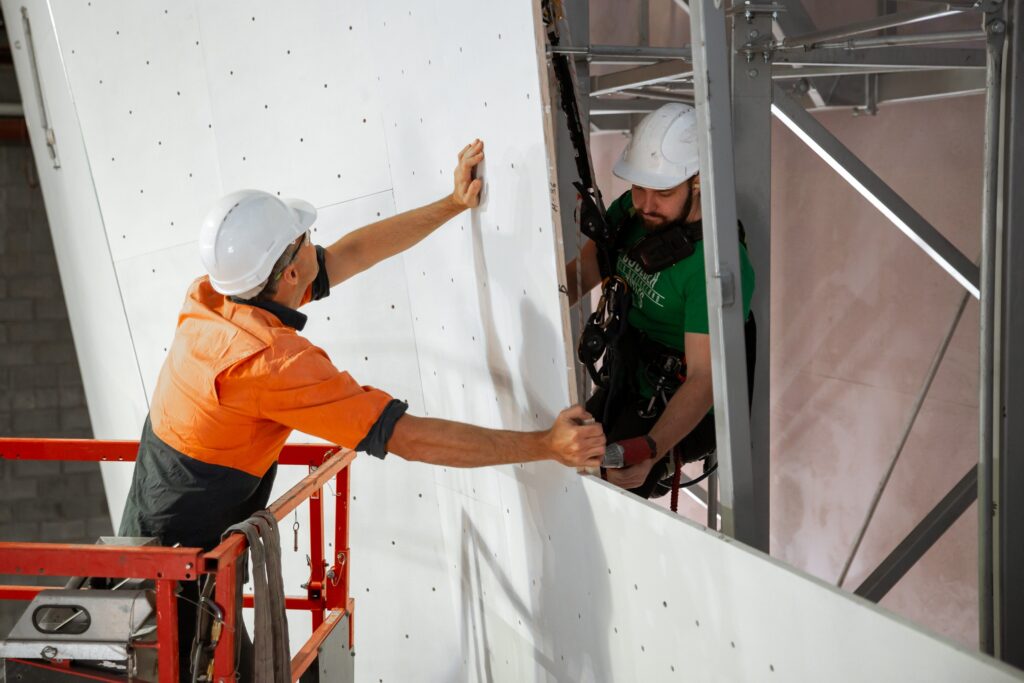 With years of building custom climbing walls, we have a team of highly skilled installers who deliver the best possible product in the shortest possible time frame. Read more about our construction process.
Take a look at the latest projects we've built for our awesome clients! No project is too big or too small and our attention to detail is second to none – that's why we're proud to have built multiple gyms for many of our clients. Check out our projects.
Training Boards and Walls
From beginners to serious climbers and everyone in between, training walls are the best way to work on your climbing technique, strength and conditioning, and identifying (and fixing) any weak spots in your climbing game. Owners of fitness gyms, rec centres and adventure parks are seeing the value in attracting customers with walls that don't take up too much space. Hangboards can be mounted almost anywhere and are a discreet option, fitting above a doorway in your home. Learn more about Training Walls here.
A Kilter board system is a set of holds lit up by LEDs. These are mounted to a Lemur Board. Individual holds light up to designate different routes – giving new climbs and new challenges every day. Kilter Board.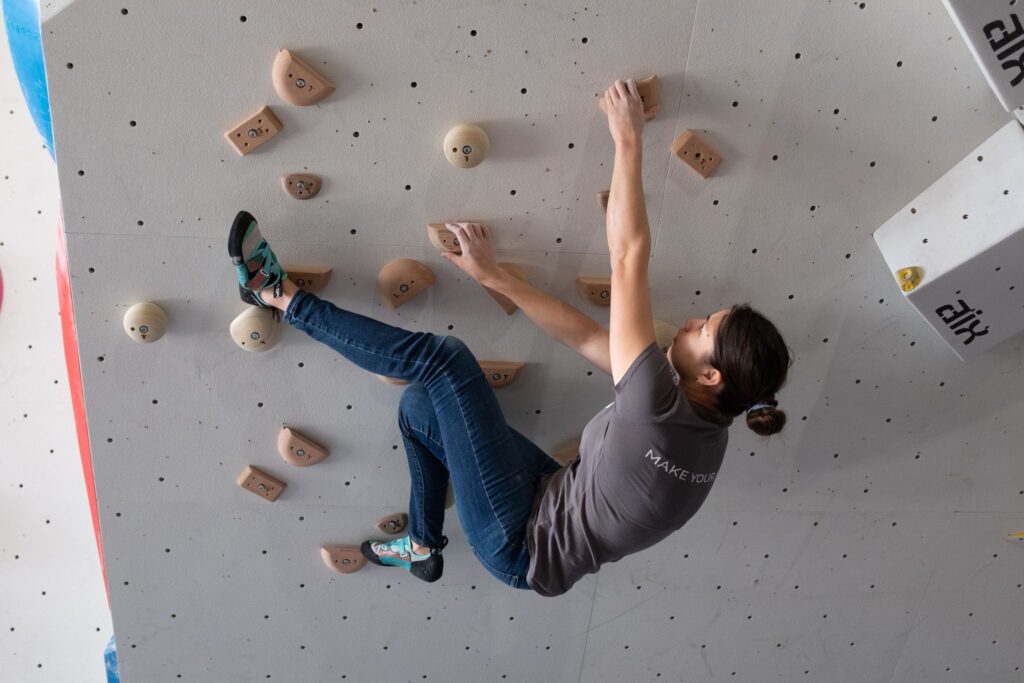 A full Tension board is generally made up of 3 sets of hand holds and 1 set of foot holds with no overlapping. This means you can purchase sets over time or jump in and purchase all four sets at once! Tension Board
Hangboards
Hangboards, also known as fingerboards, are great for building up finger strength. Many hangboards are made of wood, which can be kinder to your skin when used for training purposes.
We Build Walls for Climbers of All Skill Levels
Indoor rock climbing is a great way to exercise and is a sport that kids of all ages can pick up quickly. More and more schools are installing walls not just as an option for physical activity, but also as artwork, often matching their school colours! Safety is our top priority at ICP, and with auto belay devices becoming popular in schools, ensuring the safety of younger climbers is easier than ever. For more advanced climbers, training walls can be a huge attraction. Climbers can target particular muscle groups with symmetry-style training and by working on routes created by top climbers all over the world. ICP can incorporate a Kilter Board or Campus Board into most climbing wall designs to keep climbers of all levels happy and strong!

Is a Climbing Wall Good for Exercise?
So is climbing better than going to the gym? Does it build muscle and help with weight loss? Should you climb everyday or once a week? Is climbing bad for finger joints and what are the chances of injury? We can confirm that indoor climbing is a total body workout and a great form of exercise. Get more detail from our post about how Climbing is Good For Exercise and Muscle Building.
How Do You Build a Climbing Wall?
A climbing wall will add a load to the walls and foundation of your building. Make sure you find out whether the foundations and the building structure can take the extra load of a climbing wall or if it will need to be a free standing structure. Buildings with tilt slab concrete walls and industrial i-beams are generally best suited for handling a climbing wall. Brick walls can sometimes have limitations and on-ground slabs can handle more weight than a suspended slab. Visit our Construction page for more info and a breakdown of climbing wall cost factors. Need help finding the cash for a wall – check out our wall financing page.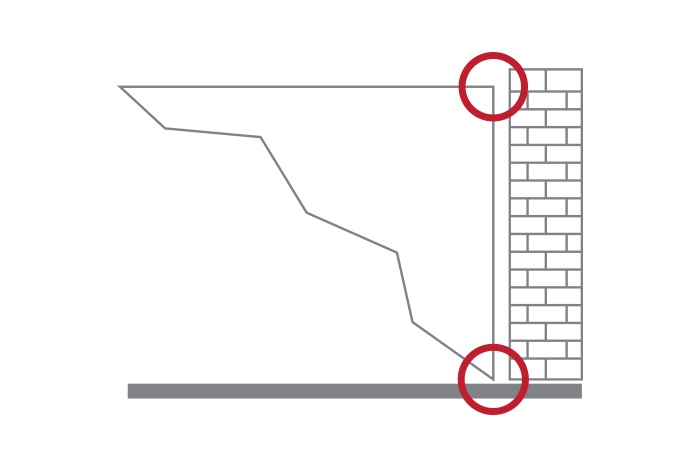 Safety on the Walls – and During the Build
Safety is a top priority for ICP. The welfare of our installers and the care taken throughout the construction process flows through to the final product and to the climbers who use it. Our build quality and safety standards are the best in the business, with seamless finishes and a design created with safety in mind. Our industry-leading matting is all about climber protection, and it's something we are constantly working on and improving. All our team members are climbers, and we want everyone who uses our climbing walls to feel the solid support and the attention to detail, just like we would.
Australian Standards and Certification
ICP climbing wall construction is completed to the highest standards (ours!) but also complies with the following:
Australian Standard AS 2316.1.1:2021 Artificial climbing structures and challenge courses, Part 1.1: Safety requirements and test methods for belayed climbing and abseiling structures
Australian Standard AS 2316.1.2:2021 Artificial climbing structures and challenge courses, Part 1.2: Safety requirements and test methods for bouldering structures
Australian Standard AS 2316.1.3:2021 Artificial climbing structures and challenge courses, Part 1.3: Safety requirements and test methods for climbing holds
EN 12572-2 Artificial climbing structures – Part 2, which refers to safety areas and testing of bouldering walls,
 EN 12572-3 is the standard for climbing holds, how they are laid out and used, and
ICP's CEO and Director Robert Parer was an adviser to Standards Australia for the AS 2316 standard and helped to write the latest version.
Automatic Belays
One of the great innovations in climbing recently is the auto-belay system. In the past, indoor climbers needed another person (the belayer) to act as a counterweight when they are making an ascent. Now with automatic systems – like the ones from Perfect Descent – you can climb on your own in perfect safety.
Maintenance and Feedback
Indoor climbing walls require a maintenance check once every year, with an equipment check at least every 3 months. Walls need to be inspected to ensure they still comply with the Australian Standards for ACS (Artificial Climbing Structures) for structural integrity, safety access, equipment, and maintenance. ICP are experts in Australian Standards and maintenance and can perform these checks whenever you need them. We also specialise in expansion upgrades and recommendations for customisation for new and existing clients. Find out more about Inspections, Servicing and Maintenance.