FITNESS GYM CLIMBING WALLS by ICP
Make Your Gym Standout + Added Fitness Benefits
Pictured: The Cave, Toowoomba
We live in a world full of boutique fitness gyms, 24-hour exercise centres, PT sessions and heavily kitted out weights rooms.  So how does one gym stand out from the next? Give gym members something new and add a little indoor climbing to your training and exercise rooms.
ICP builds and installs custom bouldering walls styled to match any branding or colour combination. Minimal supervision is needed over climbers when using our state-of-the-art boulder matting, with anti-entrapment binders.
Fitness gyms with limited space can look at installing a training wall or Kilter Board.
ICP Are Experienced Fitness Gym & Sports Club Wall Installers
In addition to their large weights room, The Cave Gym Toowoomba decided to install a bouldering wall as an added training option for their members.
An ICP bouldering wall was included in the initial design for Six Degrees Gym in Atherton. All white with the logo was the request and it looks great!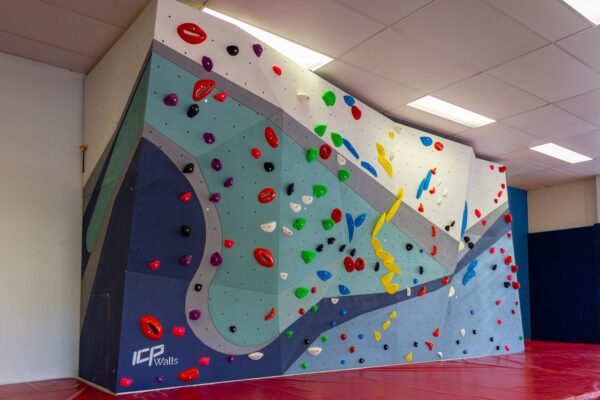 While the Mossman Gymnastics Club was founded many years ago, a freestanding bouldering wall from ICP was an instant hit with all the kids.
Climbing is a Total Body Workout
Indoor climbing is not going to turn you into the hulk but over time you become lean, mean, and strong. Climbing is about having minimal weight to carry up the wall so it can also be a diet motivator. Clinging and balancing on the wall through your core muscles is good way to increase flexibility and overall fitness. The lower body gets a more serious workout when climbers start to trust using legs more. The glutes play an important part, working hard between the back, legs and the core. It's no surprise that the upper body gets strenuous exercise too through the biceps, lats and anterior deltoid for movement control and the forearm flexors which controls grip strength. Read more on our blog about how Indoor Climbing Is Good For Exercise.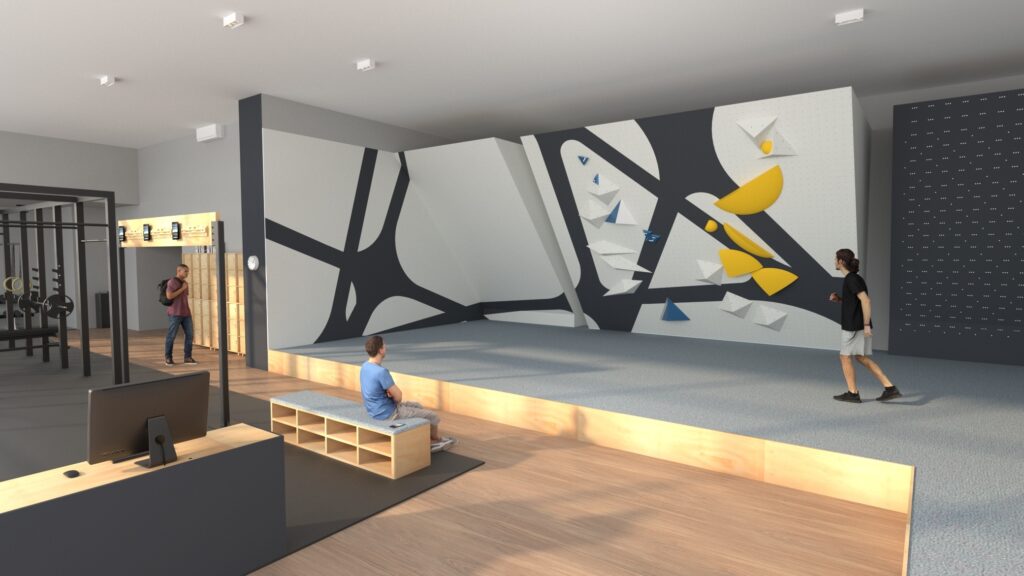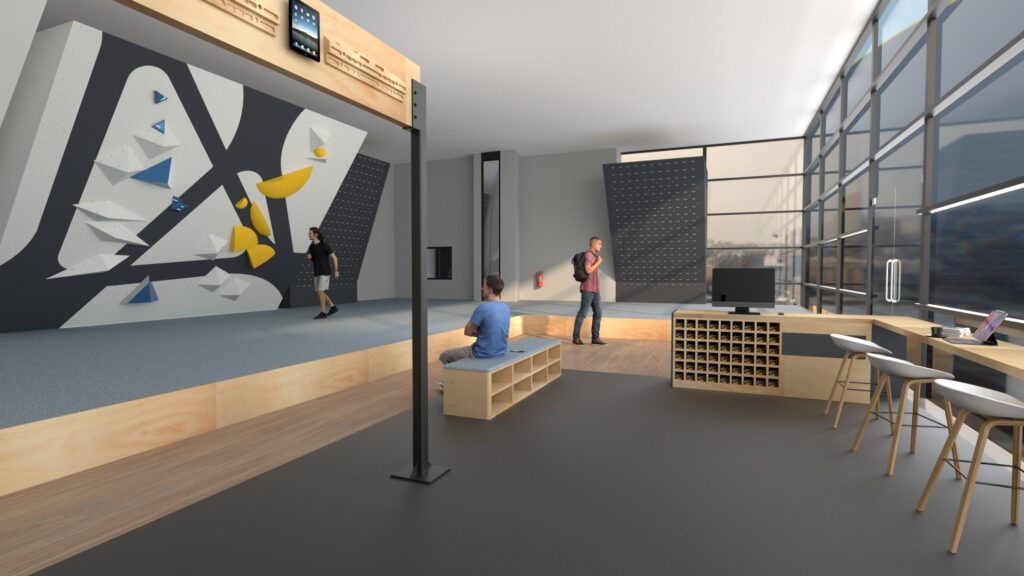 A Climbing Wall Solution For Every Fitness Venue
There is a wide range of business types in the fitness and health industries that a climbing wall would complement perfectly:
Adventure parks
Day spas
Sports clubs
Health retreats
Leisure centres
Sports centres
Trampolining venues
Fitness centres
Aerobics studios
If you decide a climbing wall in your gym is what you need, remember ICP is here to help you every step of the way.