KILTER BOARDS
Versatile Climber Training
Kilter Boards and LED Holds
Tucked neatly away the Kilter Board might not seem like much more than your standard training board. At its largest size the board is 3.65m² and can incline from 0° to an impressive 70° overhang. A Kilter Board's main advantages are the massive number of climbing problems at your fingertips, and the wide range of customers that it caters to.
All Kilter Boards are connected via the Kilter App, allowing access to thousands of bouldering problems and climbing styles. You have options to program your own routes as well as keep track of climbs you have done in the past and compare them with fellow climbers from around the globe. The number of problems available in such a small area is what makes the Kilter Board so appealing.
The cleverly designed holds light up the whole way round making routes clearly visible. It is this 'easy to see and use' climbing system paired with endless climbing difficulties which makes the Kilter Board suitable for climbers of all ages.
The name isn't entirely accurate – a Kilter Board is actually a Lemur Board design with custom LCD Kilter holds and electrics. When Kilter Holds creator, Ian Powell teamed up with Canadian company Aurora Climbing and Lemur Design they have created something that climbers love to train on.
Recently Kilter Boards have been finding their way into climbing enthusiasts' homes and offices. Taking up minimal space and giving easy access to training options a Kilter Wall has never been more affordable.
Kilter Boards are sold exclusively in Australia and New Zealand by ICP.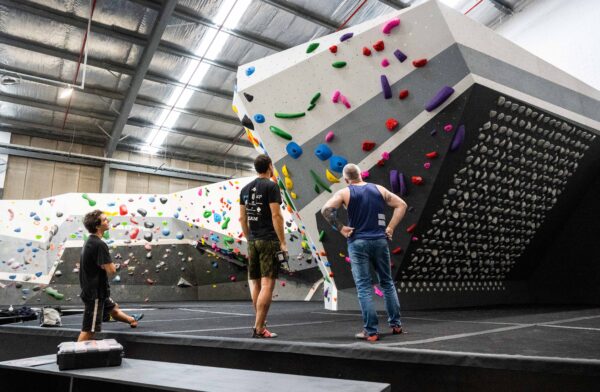 ICP Installed Kilter Board