ROPE CLIMBING WALLS by ICP
Latest Holds | Secure Matting
Rope Walls Custom-Designed to Fit Your Space
ICP is Australia and New Zealand's leading supplier for climbing walls, and rope climbing walls are our speciality. Our Design team will create a one-of-a-kind project solution to bring your vision to life.
We know that the last thing gym owners want to do is get caught up in the day-to-day grind of construction or solving problems that appear along the way. That's why we cover all aspects of building your rope wall from the initial design right through to completion. We can help with architecture and design, engineering, project management, installation, route setting and climbing holds, as well as maintenance and annual wall inspections!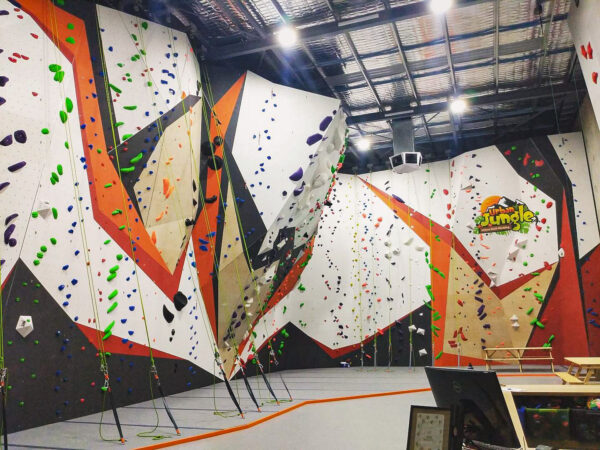 What Sets ICP Walls Apart?
One of the big differences with ICP is we have our own team of Australian builders who are experienced in building rope climbing walls. If any issues arise during your build, the team is close by to find a quick solution. All our builders hold multiple trades with many years under their harness. We're proud that our team is known as some of the best (and the safest) in the business. See a list of all the standards we adhere to on our Climbing Walls page.
Recent Rope Climbing Wall Projects
This rope wall was designed with students in mind and auto-belays were also supplied for ease of use. The design was based around the available space and the school's colours. More info for Arcadia College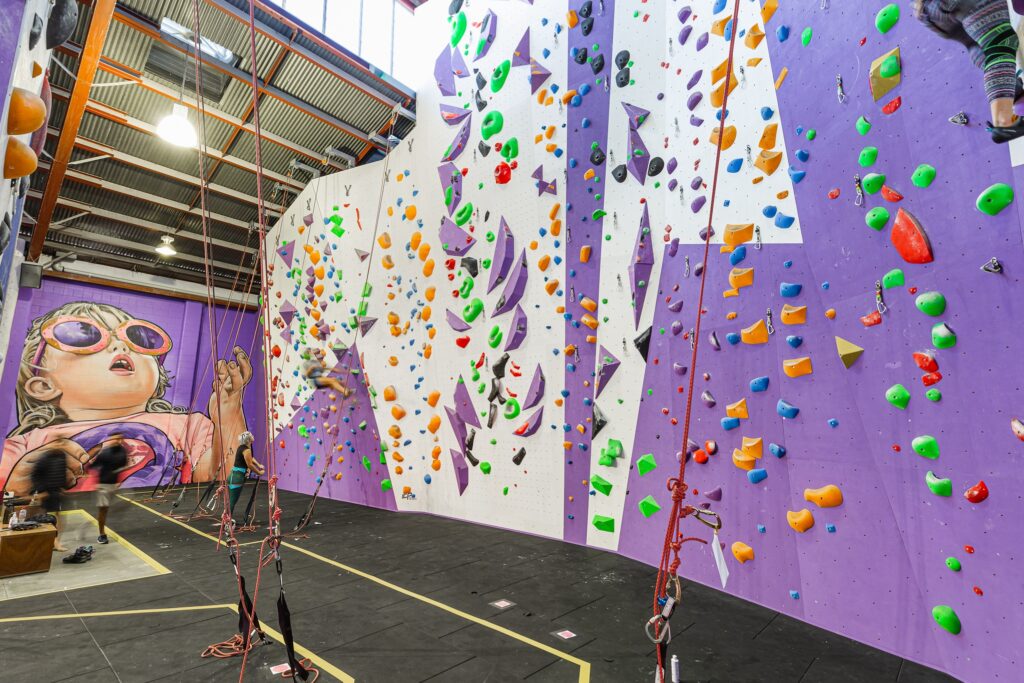 ICP partnered with Urban Climb in 2020 to extend their existing rope wall area.  Read more about Urban Climb
Rope Wall Safety Matting
Our carpet matting is not only some of the safest matting on the market, but it also stays cleaner with the carpet top trapping dirt and chalk and also cleans climber's shoes as they go. Read more about our Rope Wall Mats here!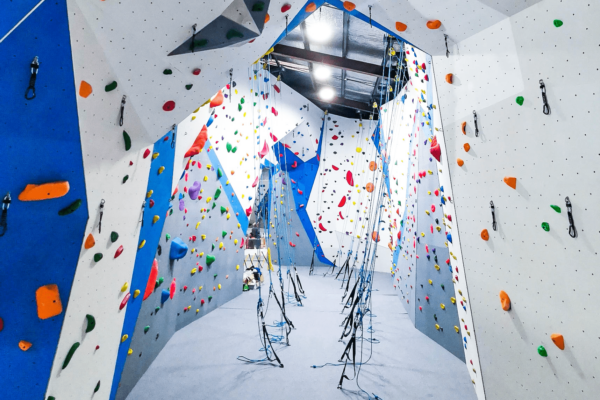 Brush up on the History of Indoor Climbing
While the history of climbing itself is a long one, the time indoor rock climbing has been around is considerably shorter. Rock climbing was recognised as a recreational sport around the 1800s, however indoor climbing did not gain traction until the 1960s and 70s, with the sport being introduced into the Olympics in 2020. Here are a few facts about the world of indoor climbing.
The first attempts at building an artificial climbing wall date back to around 1940 in the US.
Modern indoor climbing is thought to have initiated in the UK in the 1960's.
The first dedicated climbing hall opened in Italy in 1974.
The first Rope World Cup was held in 1989 and the first World Championships in 1991.
Competition Climbing: IFSC Lead World Cups and World Championships
The IFSC world cups are a series of events that are held annually, with climbers competing in lead, bouldering, and speed categories. The World Championships are held once every 2 years to determine a world champion in each climbing discipline. In 1989 the World Cup kicked off with lead climbing as the only discipline, while the World Championships started in 1991. Initially, the lead category was dominated by European climbers for over a decade. However, since 2000 there has been a wider variety of countries represented in the top placings.
Jakob Schubert and Seo Chae-hyun won the 2021 Men's and Women's Lead World Championship respectively. Check out the video of the championship-winning climbs: