Dedicated bouldering climbing venue located in Altona, west of Melbourne. Climb West are keen to promote indoor climbing across the community and offer services in wellness and yoga.
Message from the Architect:
"The team from Climb West wanted the design to include a teal colour. They flew to Brisbane to meet with us for the last review of their design. They were also keen to include an arch. This design includes a freestanding feature, a lemur board and a train to climb wall (first one in Australia)."
You can find out more about Climb West, Melbourne here.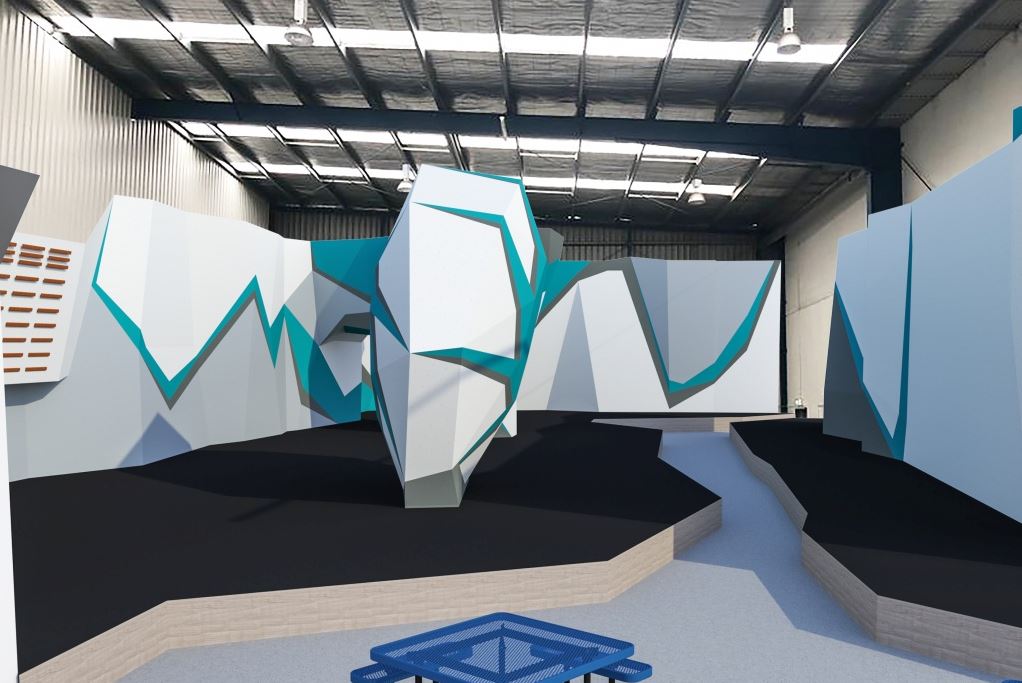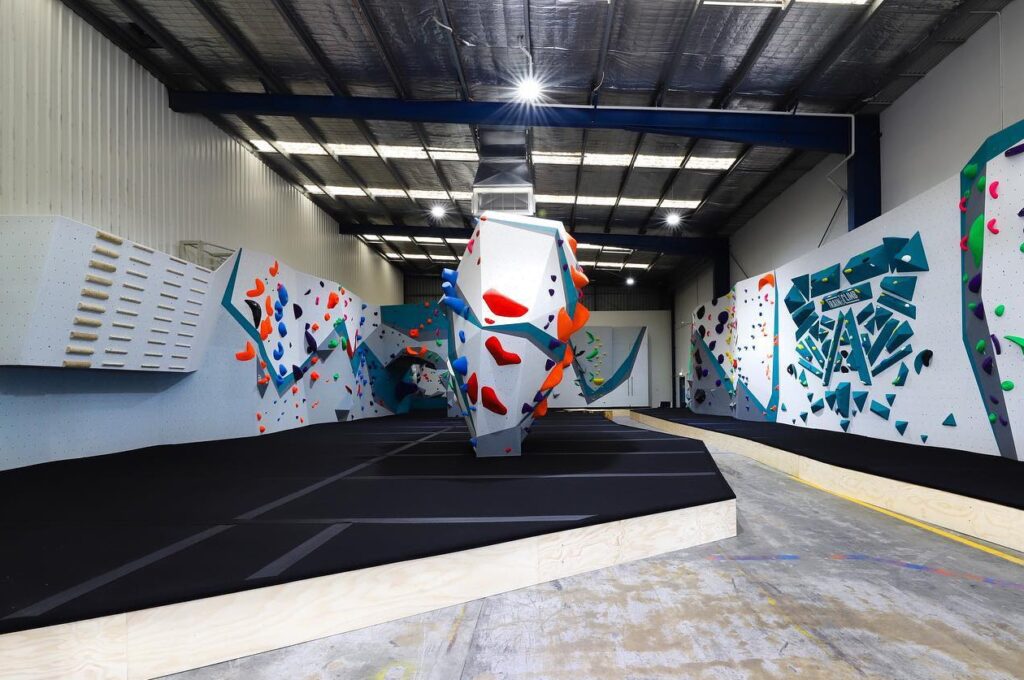 Wall Height: 4.5m from top of matting
Climbable Surface: 184.29 m² + freestanding structure 46.75 m²
Wall Features: Freestanding structure, lemur board, campus board and the arch area, island, Train to Climb wall
Paint Design Style: Basic custom paint design
Matting Type: ICP custom mats with minimum 2.5m safety zone
What the facility offers: Bouldering, yoga classes, wellness hub and cafe
ICP Supplied: Kilter board, walls, matting, holds, route setting, canvas board
Holds Supplied: 360, AIX, Cheeta, Flathold, Kilter, Kingdom, Working Class, Tension, Train to Climb