Message from the Architect:
Situated riverside in West Ballina – Climbing Jungle was designed to optimise the beauty of its unique waterfront view. Initially a shipyard, the rear wall of the facility opens completely to create a one of a kind alfresco climbing experience.
Inspirations drawn from the beauty of the coastal region and its shipyard origins motivated the concepts depicted in the design.
A large operational gantry remains in the building – a homage to what once was, now immersed within a gym that invites exploration, depth, openness, and excitement to its patrons.
ICP Walls, designed to accommodate our surface changing volumes, provide additional levels of creativity and empowerment to route setters.
The paintwork featured on the walls – an organic play on depth, with fluid cavernous execution to enhance size and a sense deep exploration.
With a strong desire to optimise the venues' ability to house hundreds of meters of climbing wall, the concept has also taken viewing & spectators into account to ensure the walls are heroed at every turn.
All options have been considered in the vision of this facility. Bouldering walls, lead and speed walls all competition ready, a mezzanine level with tope rope and children's climbing section complete with slide and viewing/entertainment area.
A gym designed within the Olympic age of climbing in mind, Climbing Jungle is a space that evokes passion, inspiration, and a sense of limitless possibility – fit for today's modern climber.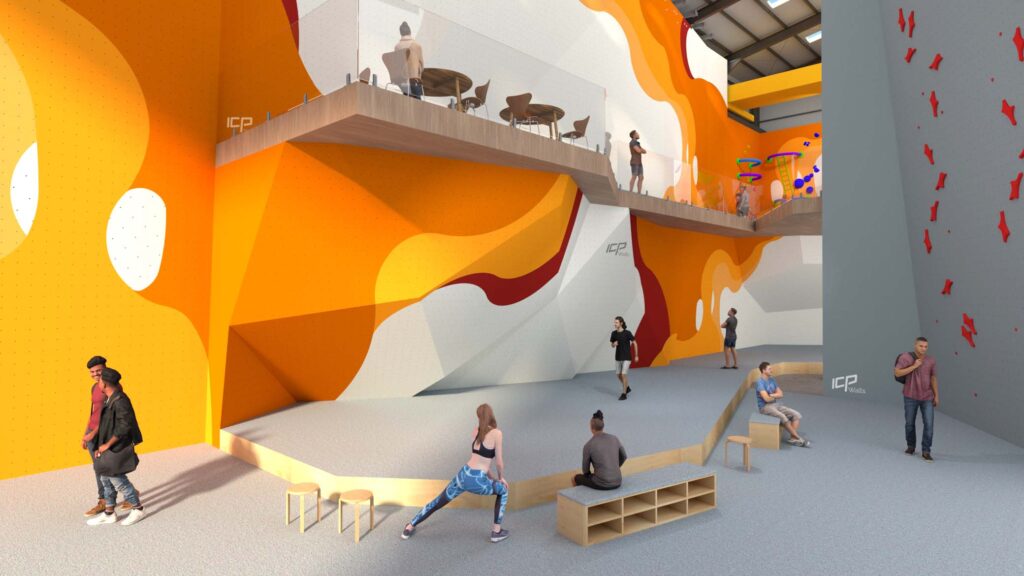 Message from the Climbing Jungle Team
"Coming from different parts of the world, we all met in this beautiful location in Northern NSW. One thing we were missing here was a place to  climb and train, therefore, we decided to look for a location where we could build a climbing gym. That's when we found this stunning waterfront location with the warehouse and the highest shed in the Ballina Shire. At this point, our goal was to find a top quality climbing wall company and we got in touch with the Climb ICP Team.
We are stoked to have the ICP Team working on our designing and building our project, as well as, providing support for us to create a truly magical climbing gym."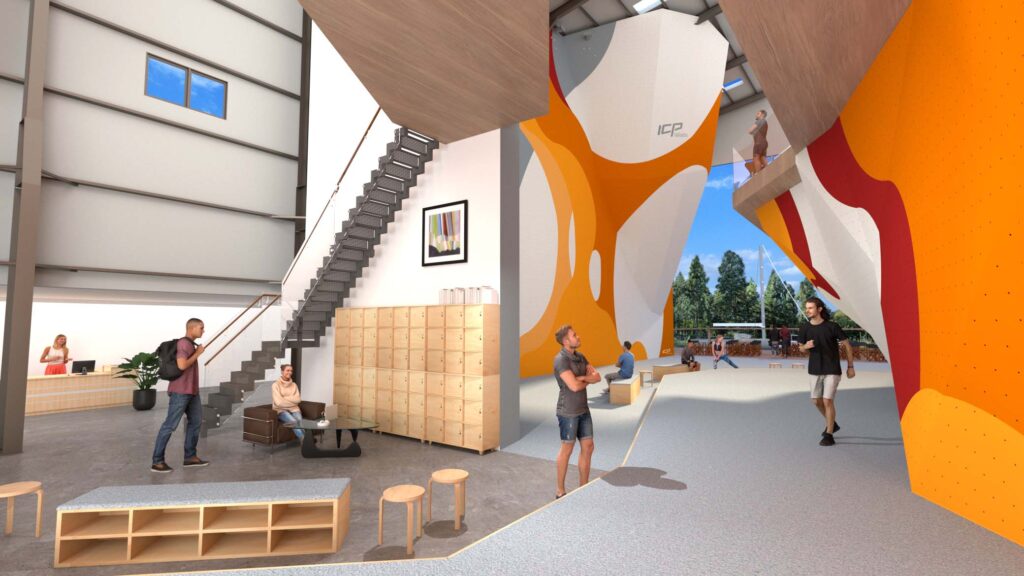 Wall Height: 4.5m – 14.1m from matting to the top of wall
Climbable Surface: Bouldering wall 345m² Roped wall 652.56m²
Wall Features: Slab, vertical, steep and roof
Paint Design Style: Artistic custom paint work
Matting Type: ICP Specialty Mats with minimum 2.5m+ safety zone
What the facility offers: World class roped and boulder facility, fitness gym and kids bouldering area
ICP Supplied: Walls, mezzanine, matting, holds, route setting
Holds Supplied: ICP, Kilter, Satellite, Kingdom, Grizzly, Elevation, Working Class, 360, Simpl, AIX, Cheeta, Flathold