THE CRUX BOULDERING, COBURG NORTH
A completely new venue just north of Melbourne City, purpose-built for boulder climbing with abundant spaces for socializing. We love the way the artwork turned out on the climbing and building walls. Overall aesthetics are really appealing.
Message from the Architect:
"Our Design Architect flew to Melbourne to meet with the client and view the space. They wanted to include an arch. Provided us with their idea of a design and they ended up going with a completely different design – we mocked up two options and they decide to go with our design. They were happy with a simple paint design but when our Design Architect was walking around Melbourne she was inspired by street art – from this she created the paint work which they loved."
You can find out more about The Crux Bouldering here.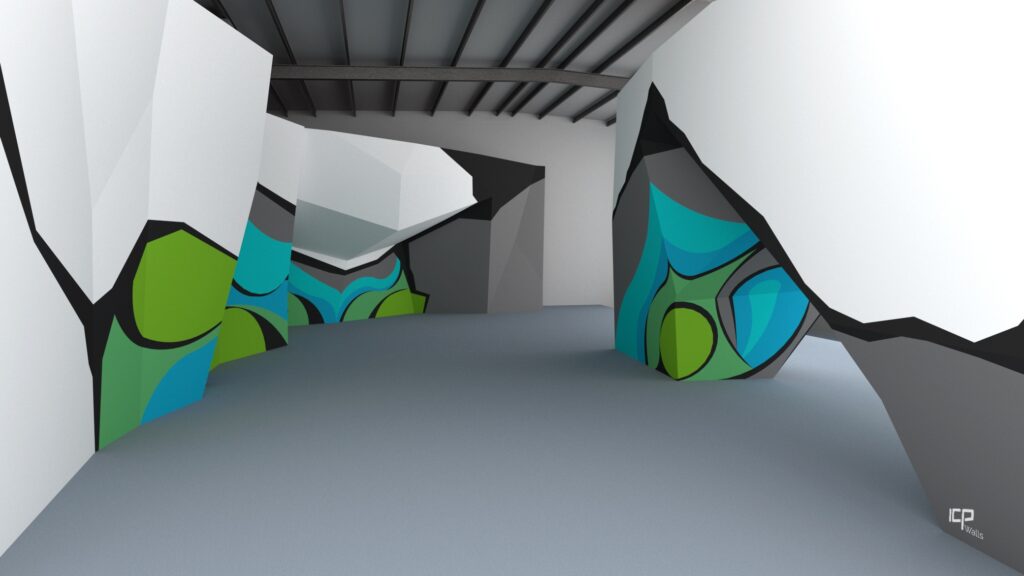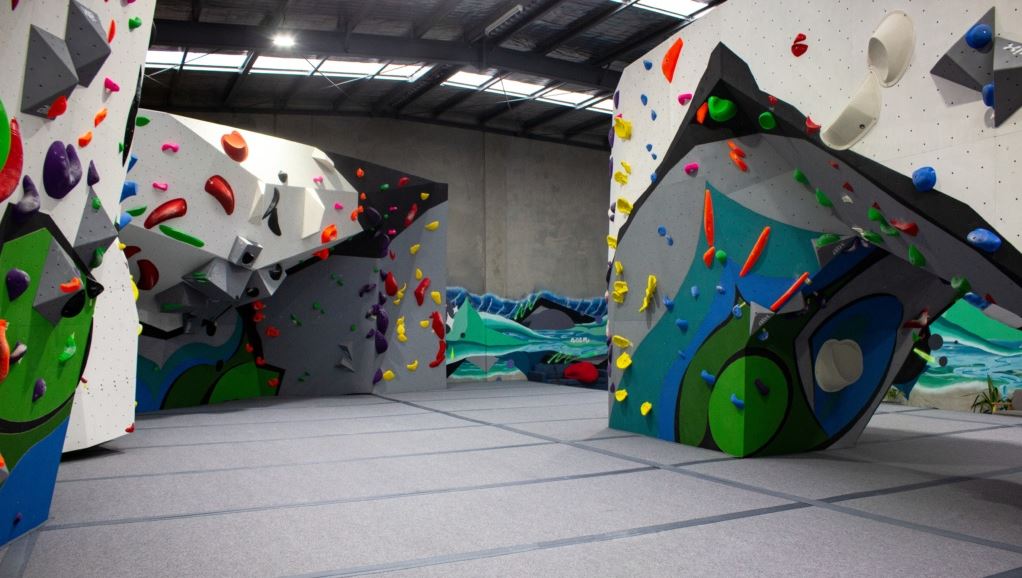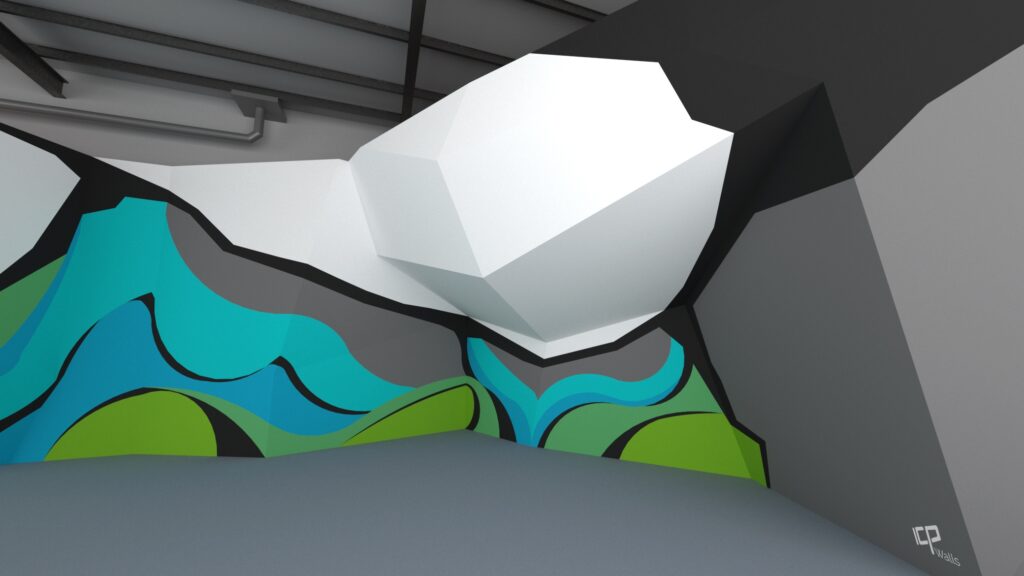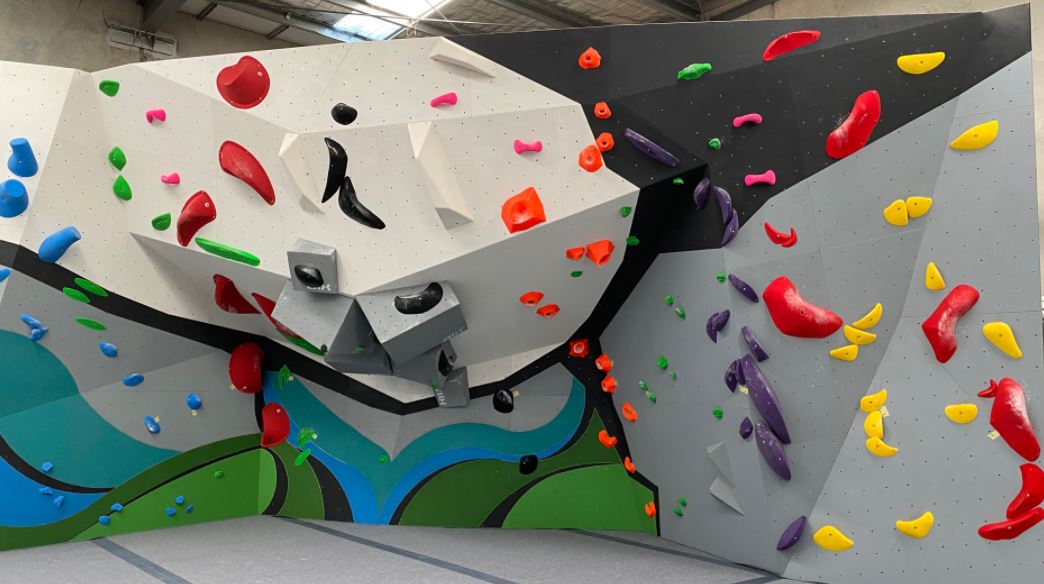 Wall Height: 4.5m from top of matting
Climbable Surface: Bouldering wall 107 m² + freestanding area 114 m²
Wall Features: Freestanding arch structure, cave
Paint Design Style: Complex custom paint design
Matting Type: ICP Specialty Mats with minimum 2.5m safety zone
What the facility offers: Bouldering, yoga classes, cafe, social areas
ICP Supplied: Walls, matting, holds, route setting, route setting training
Holds Supplied: 360, AIX, Cheeta, Flathold, Kilter, Kingdom, Working Class