We were super excited to work with Gravity Worx to supply and install their custom bouldering climbing wall. Multiple top out areas adds more climbing difficulty options to the space. The splash of green design works well with the colours used on nearby walls.
You can find out more about Gravity Worx, Melbourne here.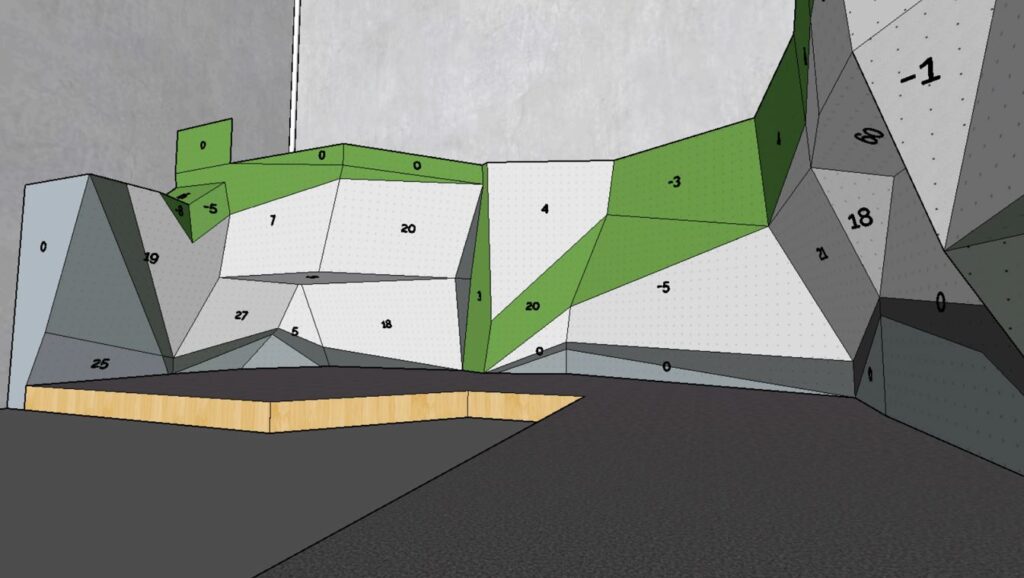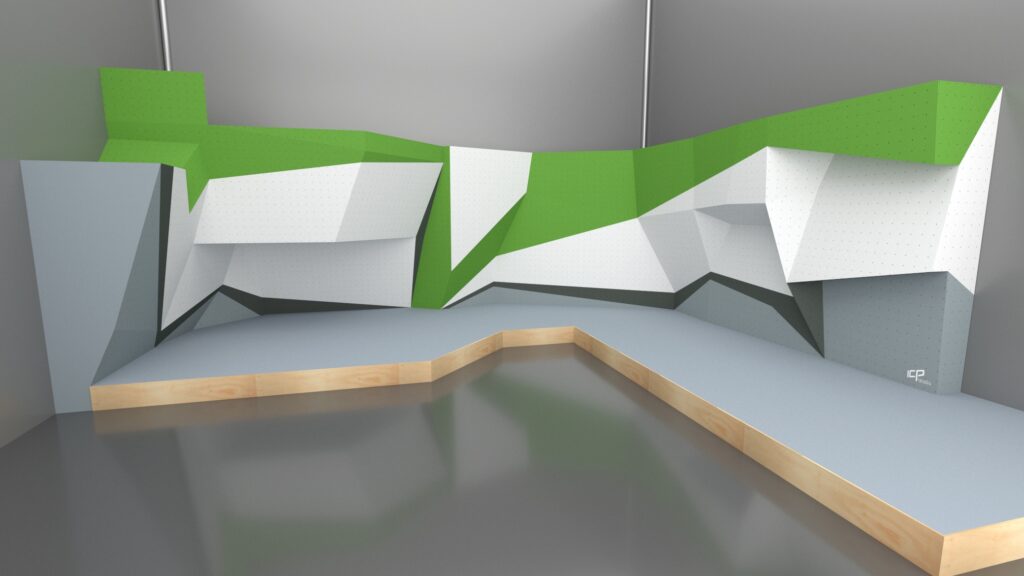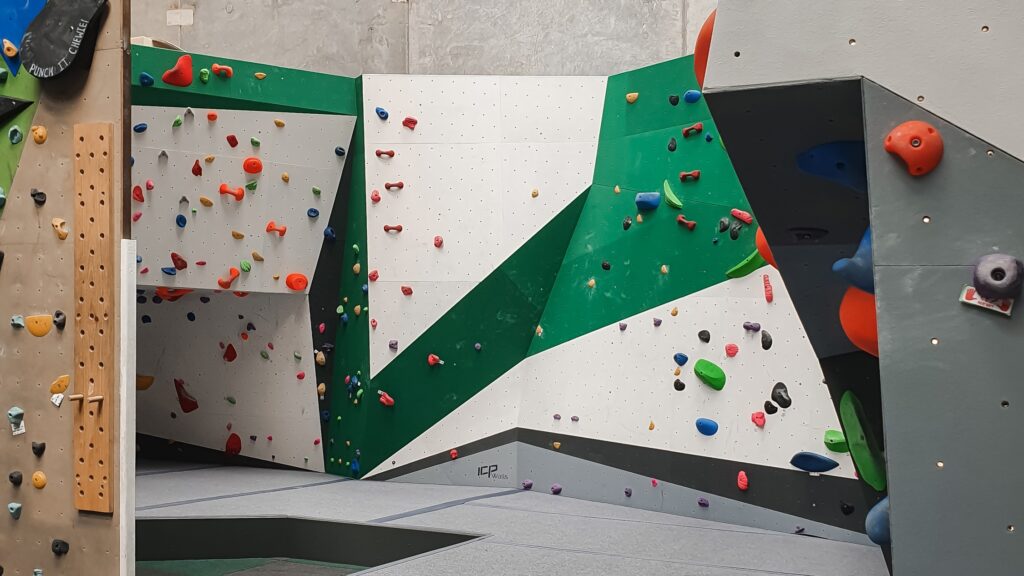 Site Size: 126 m² (behind the existing climbing wall).
Wall Height: Top out area 3.5m and maximum height 4.5m from top of matting
Climbable Surface: 124.21 m²
Wall Features: Bouldering wall, top out area, horizontal roof.
Paint Design Style: Basic custom paint design
Matting Type: ICP Specialty Mats with minimum 2.5m safety zone.
What the facility offers: Lead, top rope, speed, boulder, climbing classes.
ICP Supplied: Walls, matting.
Holds Supplied: Not supplied.