Having served as one of Brisbane's top climbing venues for over a decade, ICP was honoured to build and install Urban Climbs' latest wall upgrade. As the extension wraps around the walls in the company's latest colour scheme, climbers are safe and secure with the latest auto-belay devices and custom mating.
You can find out more about Urban Climb, West End here.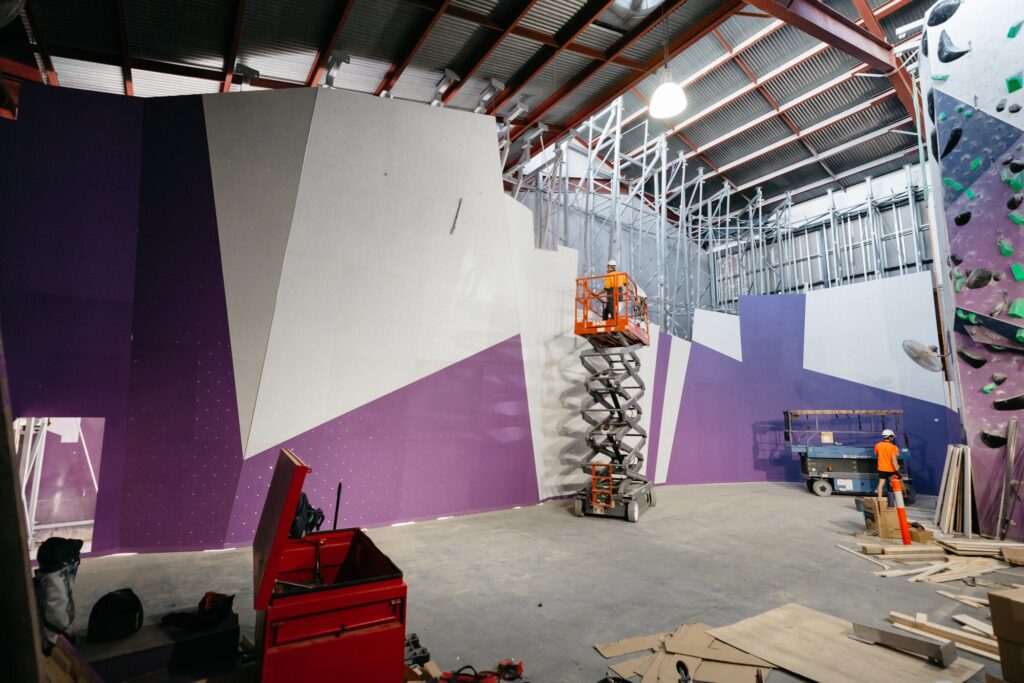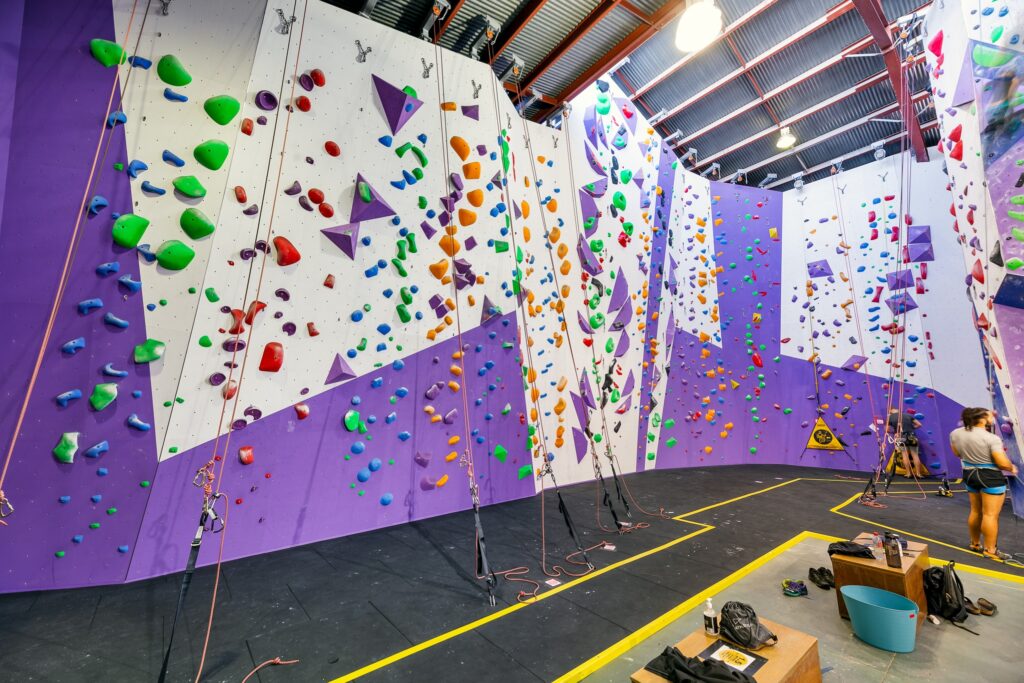 Wall Height: Highest point 11.5m. Lowest 5.4m
Climbable Surface: 220 m²
Wall Features: Roped wall and speed wall.
Paint Design Style: Basic custom paint design
Matting Type: Not supplied
What the facility offers: Bouldering, lead, top rope, Yoga, fitness and climbing classes.
ICP Supplied: Auto belays, walls, holds
Holds Supplied: Volx speed holds, cheeta, flathold