SETTING YOU UP TO SUCCEED
We know how many holds you will need, what colours will work best and how many routes will fit. ICP makes it look awesome and perform perfectly.
Climbing gym route setting is our specialty, and we especially love completing new gyms, jam packed full of exciting sets. We have over a dozen local and international holds suppliers and we love showcasing new grips on new walls. We have our own team of dedicated Route Setters to look after every route setting need. Whether it is a new build fit-out, a wall upgrade or large industry holds orders, we have the experience to make it happen.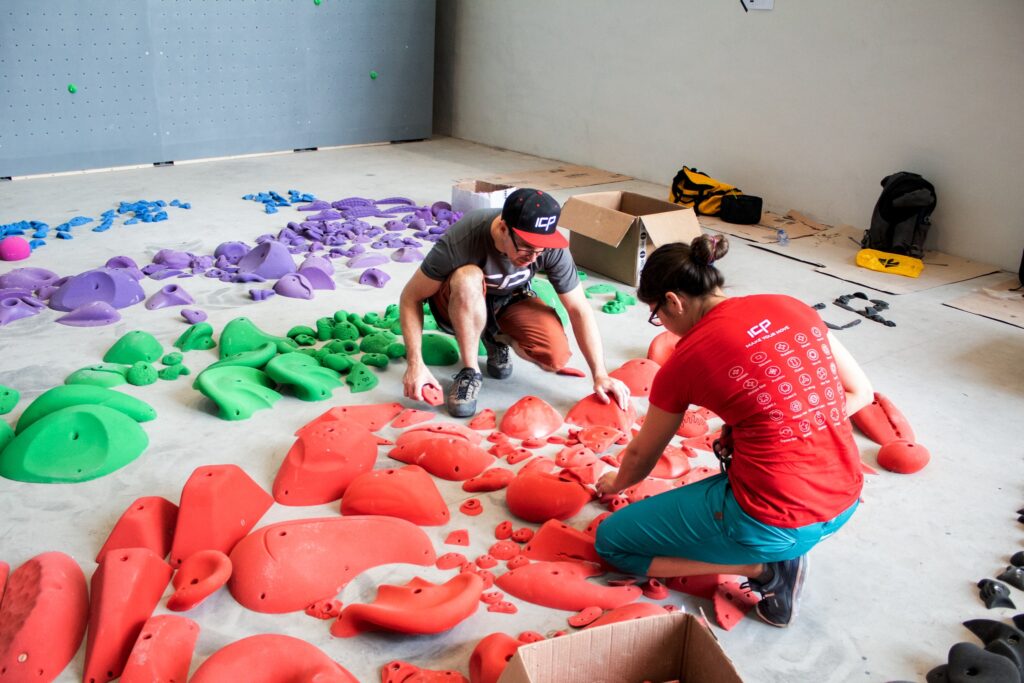 Help evolve route setting
We have even released our own route setter friendly volumes – ICP Raps – that work with ICP Walls to help extend flat surfaces. With Raps, ICP have unlocked new areas of route setting and creative possibilities to be explored.
ALL SHAPES AND COLOURS
From beginner to advanced, our route mapping system allows us to provide an even spread of easy to hard grades throughout your gym.